Today nearly three percent of all federal employees self-identify as LGBTQ.1 Recent polling suggests that workplaces are becoming increasingly inclusive of the queer community. Additionally, states are adopting progressive legislation that extends many employment benefits to queer-identified employees. Nevertheless, there may be some facts to consider before choosing to come out in the workplace.
Regulations and Laws
Employment non-discrimination laws protect LGBTQ people from being unfairly hired, not hired, or discriminated against in the workplace on the basis of sexual orientation or gender identity. Due to a lack of national policy on LGBTQ discrimination, states and companies' antidiscrimination policies vary greatly from each other. Various rulings by the federal Equal Employment Opportunity Commission extend the Title VII of the Civil Rights Act of 1964 to cover discrimination against LGBTQ employees. This interpretation bars employment discrimination on the basis of sexual orientation and/or gender identity as both are forms of sex discrimination. These rulings, however, while persuasive, may not be binding in courts. In 2010, the Obama administration protected against gender identity discrimination under the authority of the Equal Employment Opportunity Commission.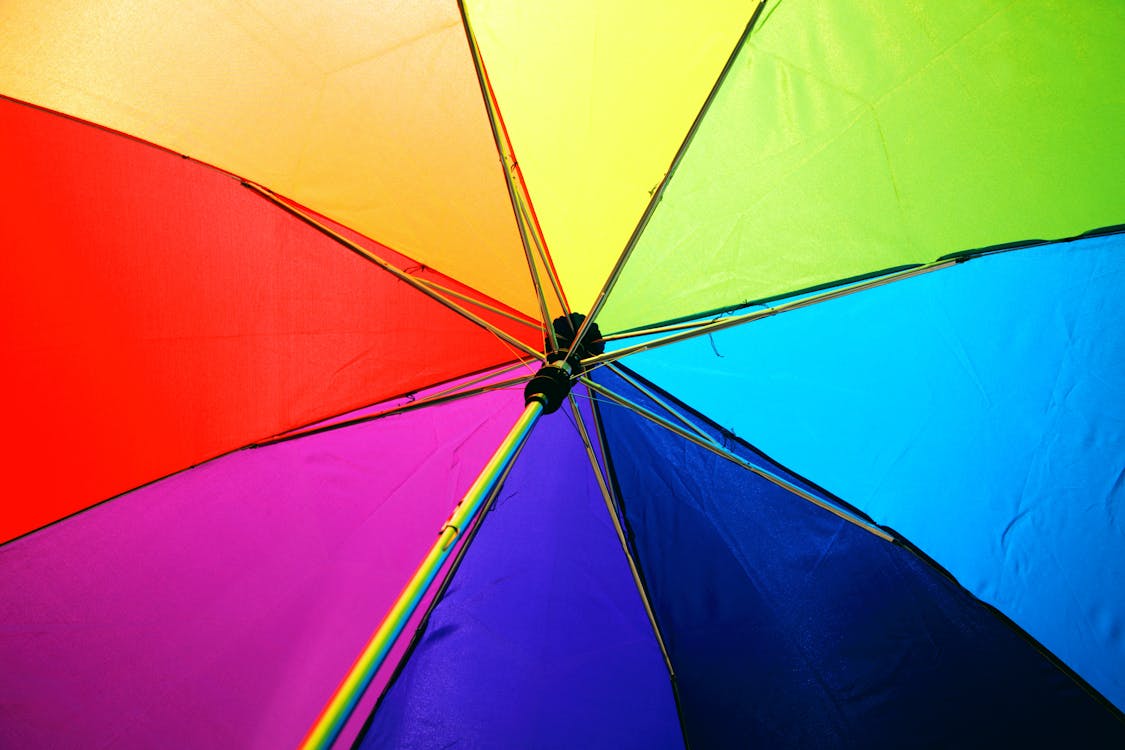 In 2014, President Obama signed Executive Order 13672, protecting against gender identity discrimination in hiring and employment. In 2017, the Trump administration, through the Justice Department, reversed the Obama-era policy that used Title VII of the Civil Rights Act of 1964 to protect LGBTQ employees from discrimination. In February 2018, a federal appeals court ruled that the 1964 Civil Rights Act does in fact prohibit anti-gay discrimination in the workplace. This decision was a victory for the LGBTQ community and a blow to the Trump administration. When Bill Clinton took office in 1993, homosexuality was considered grounds for a dishonorable discharge from the armed forces. The result of this controversy was a "don't ask, don't tell" policy in which members of the gay and lesbian community could be members of the armed forces as long as they kept their sexual orientation to themselves. In 2012, this policy was rescinded and gay members of the military were allowed to serve without being closeted.
Fortunately, many of the largest companies in the world prohibit discrimination on the basis of sexual orientation. 61% of businesses prohibit discrimination based on gender identity, compared to just three businesses in 2000, and 62% provide health insurance benefits to their employees' domestic partner in the U.S.2 In recent years, there has been great progress with LGBTQ equality in the workplace. In 1996, only 4% of Fortune 500 companies included sexual orientation in their nondiscrimination policies compared to the 92% that it is today. Also, in 2002, just 3% of Fortune 500 companies had nondiscrimination protections that included gender identity compared to 82% of Fortune 500 companies today. However, there is still progress to be made as only 47% of the LGBTQ population live in states prohibiting employment discrimination based on sexual orientation and gender identity. Benefits for the trans community are far less widespread than those for gays and lesbians. Only half of American states have extended anti-discrimination policies to include sexual orientation and trans identity. In 28 states, you can be fired based on your sexual orientation and in 30 states, you can be fired for being transgender. According to the Williams Institute on Sexual Orientation Law and Public Policy, only about eight percent of Fortune 500 companies have transgender-inclusive health coverage.3 It is extremely important to be well-versed on state laws and company policies. Be informed about what constitutes as discrimination so you are able to report it and take proper action against the aggressor.
Tips for Coming Out in the Workplace
Before deciding to reveal your sexual orientation or identity at work, you should asses the risks and consider the possible issues that may arise. Each workplace is unique, so both Catalyst.org and the Human Right Campaign have offered useful guidelines to evaluate LGBTQ inclusiveness in a workplace.4
Does your organization use inclusive language in invitations and for social/business networking functions (e.g., "partner" rather than "husband" or "wife")?
Do senior leaders in your organization model inclusive behavior toward LGBTQ staff?
What behaviors/actions are valued in your organization? Do any of these exclude LGBTQ people?
Does your organization have LGBTQ antidiscrimination policy statements which are publicly available on your company's internal and/or external website?
Does your organization provide transgender-inclusive healthcare benefits?
Does your organization offer comprehensive, organization-wide LGBT diversity and inclusion training?
Answering these general questions can provide you with information that indicates your organization's familiarity with queer people in the environment. Additionally, it can present insight into the general policies relating to LGBTQ people. Ultimately, these questions can greatly influence your decision to come out in your workplace.
After assessing the potential risks of coming out to your employer and fellow employees and determining whether your organization is LGBTQ friendly, identify someone who is LGBTQ or LGBTQ supportive and discuss your decision with them or with your other close work colleagues. Then, you can begin to speak about your LGBTQ identity casually and allow coworkers to follow your lead. Often, coming out at work differs from coming out to family and friends because it is more of a daily process. There is usually no need to make a discrete announcement to all of your coworkers. Instead, allow coworkers to make the discovery themselves by not hiding any aspect of your identity. There are many different ways to allow for this discovery, such as talking about LGBTQ-related topics, bringing your partner or a date to company functions, or even having a picture of your partner on your desk. You can join the LGBTQ employee resource group at your workplace or if there isn't a resource group, you can reach out to your organization's human resources department and see if you can create one.
If you are considering disclosing to a potential employer, you can research to see whether the employer has objections against gender identity or expresses discrimination. The Human Rights Campaign offers a Corporate Equality Index that rates nearly 600 large employers according to LGBTQ inclusive policies and benefits. This index can be beneficial in assessing your current or potential workplaces' policies. There is no "correct" way to come out to a potential employer and unless you want to, you should not have to disclose before, during, or after job interviews.
Benefits
Despite rising public support for LGBTQ rights and an increase in laws protecting those rights, 53% of LGBTQ workers in the U.S. reported hiding this part of their identity at work, according to a study released in 2018 by the Human Rights Campaign. However, there are many positives to being out in the workplace. First, you no longer have to deal with the stress of hiding your sexual orientation or gender identity. You may no longer be frightened of questions that could reveal details of your personal life. Your overall productivity may increase. The disappearance of identity-related stress may improve your ability to work efficiently. Additionally, your overall health can improve. Diminished levels of anxiety about your personal life can change your mood for the better. Your increased happiness may lead other employees to further appreciate your presence at work and at social events. This will make it possible to form deeper friendships and build trusting work relationships. Coming out in the workplace also helps combat workplace discrimination and builds momentum for workplace protections for the LGBTQ community.
In 2014, Apple CEO Tim Cook came out to his entire customer base. He said despite wanting a basic level of privacy, he hopes that if "hearing that the CEO of Apple is gay can help someone struggling to come to terms with who he or she is, or bring comfort to anyone who feels alone, or inspire people to insist on their equality, then it's worth the trade-off with my own privacy". By speaking about your sexual orientation and sexual identity in the workplace, you can help your coworkers and peers follow your lead and be open about their identities. Lastly, being out could make you feel content and allow you to bring your whole self to work. Coming out can be a little scary but it can provide numerous benefits.
Concluding Remarks
Deciding to reveal your sexual orientation or identity at work can be challenging but can leave you with numerous benefits and relieve the daily stress of hiding who you are. Workplaces are becoming more diverse and increasingly inclusive of the LGBTQ community. However, there are still factors and risks that should be considered before deciding to come out at work. Many companies' and states' antidiscrimination policies vary greatly from each other and learning about these policies can help with the process of coming out. After coming out at work, many people feel relieved, more productive, and more content because they do not feel the need to hide this part of their identity.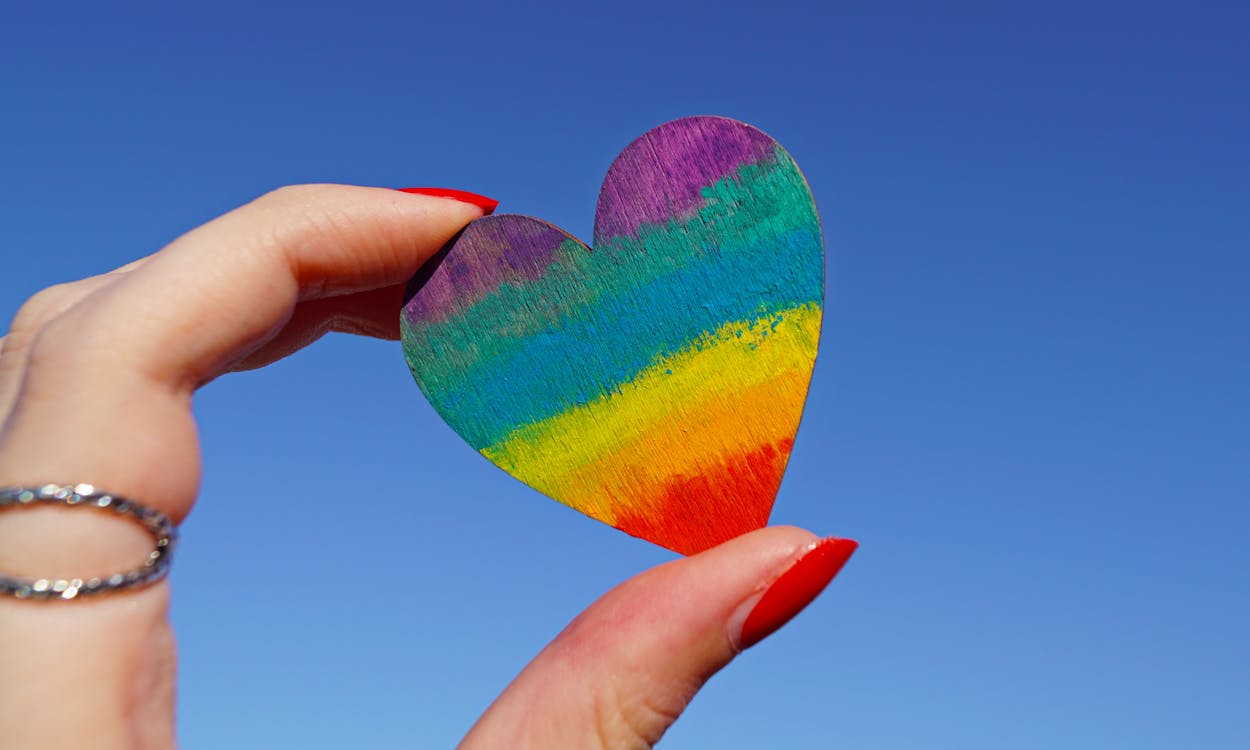 References
"Current Research | Out & Equal Workplace Advocates." Current Research | Out & Equal Workplace Advocates. N.p., n.d. Web. 02 Oct. 2014.
Catalyst. Quick Take: Lesbian, Gay, Bisexual & Transgender Workplace Issues. New York: Catalyst, May 15, 2014.
"Coming Out at Work." Human Rights Campaign. N.p., n.d. Web. 02 Oct. 2014.
Catalyst Staff. "Tips for Creating an LGBT-Inclusive Workplace Environment." Profiles in Diversity Journal. N.p., n.d. Web. 20 Oct. 2014.
Last Updated: 18 March 2018.