Regardless of one's sexual orientation, gender identity, or geographical location, dating can be a frustrating, intimidating, and confusing experience. For queer people, the concept of finding a partner can be especially daunting. Fortunately, there is an increasing variety of resources and methods for queer people to navigate finding relationships, casual sex, and friends in their community.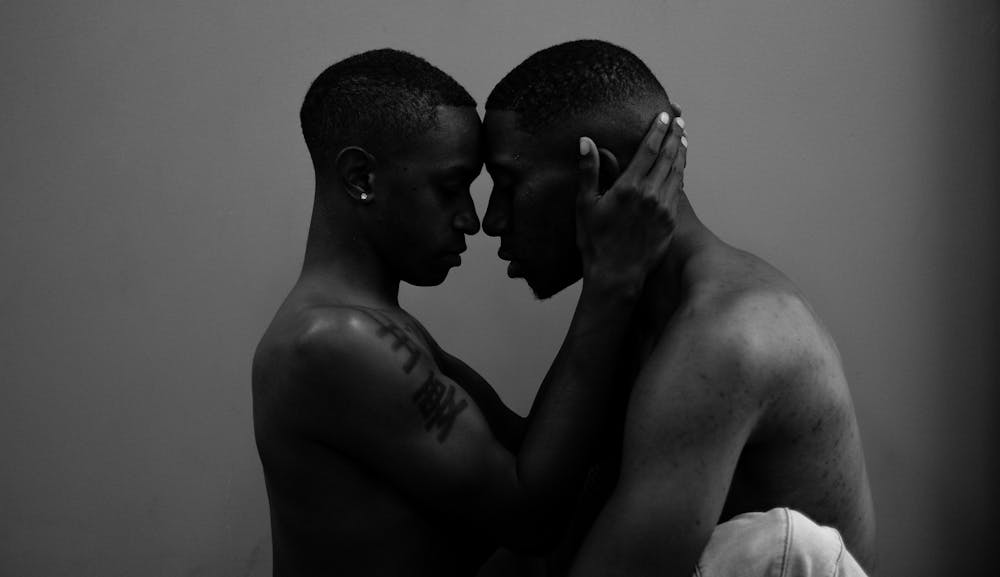 Put Yourself Out There
For anyone seeking a new relationship, a good first step is to put yourself out there. Dating can be a particularly intimidating or scary concept for queer people given the lack of information presented to them about how to find a partner, along with the low number of queer people in the world. The chances of making a meaningful connection increase significantly when one actively tries to meet potential partners. Luckily, there are a variety of queer-oriented dating apps, spaces, and organizations that are aimed at connecting queer people looking for relationships of all kinds.
Queer Dating Apps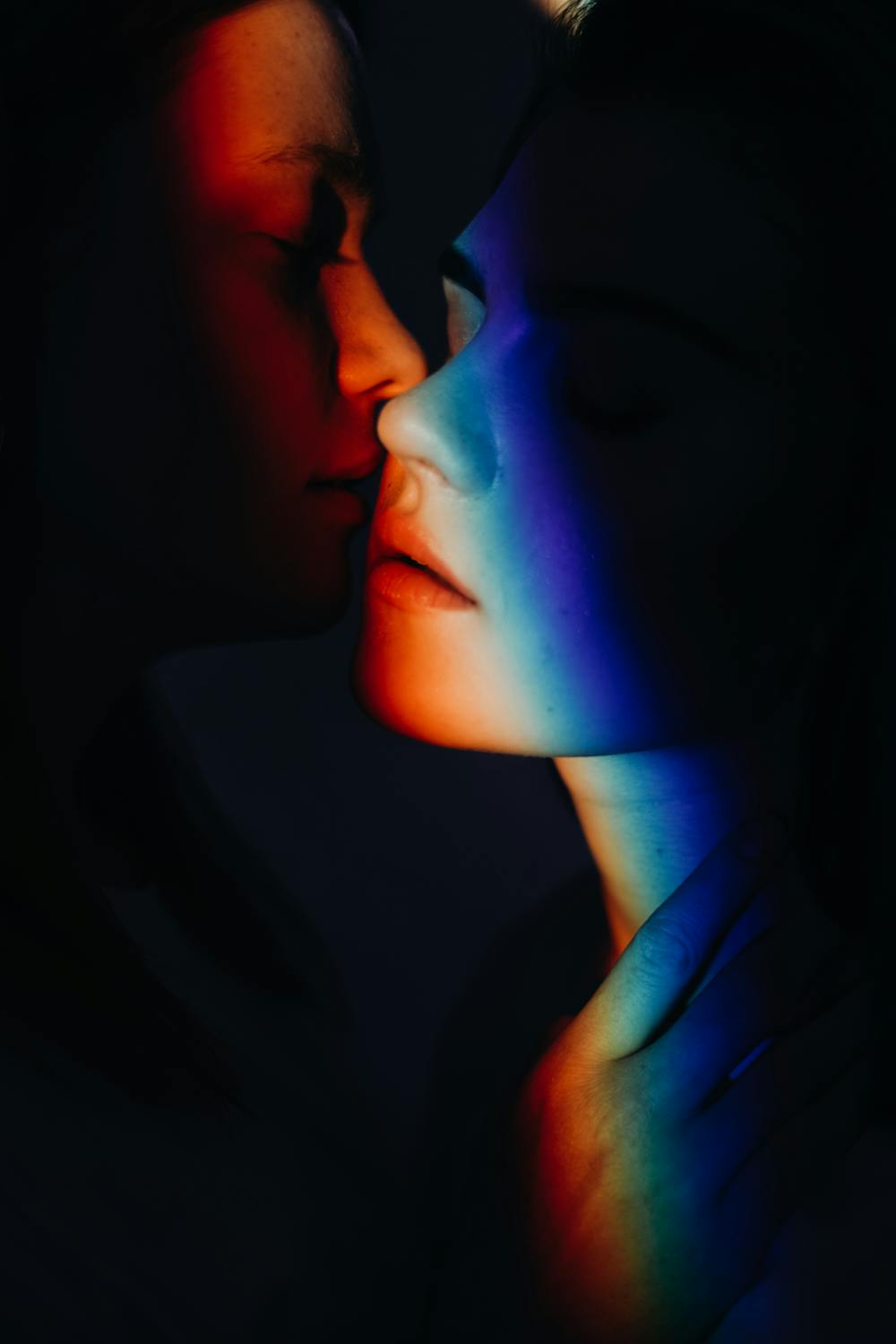 Since the launch of Match.com in 1995, thousands of dating websites and apps have made their way onto the internet. Until recently, very few of these apps were accessible to queer people. Fortunately, there is now a variety of dating platforms available to people across the LGBTQ+ spectrum. Queer dating apps are a valuable resource for people seeking out partners. According to data from a study conducted at UCLA's Williams Institute, today only 4.5% of the US population identifies as LGBTQ+.1 In any location it can feel as though there is a significant lack of eligible queer singles. The reality is that queer people inhabit every corner of the earth, and dating apps are an extremely useful tool for connecting with them.
The following is an overview of dating apps that are designed to be more inclusive to queer communities.
OkCupid – This website has gained popularity among individuals looking for a more trans-inclusive dating platform. While OkCupid is not perfect, it has gone further than many of its mainstream competitors in giving users a wider variety of options for gender identities and sexual orientations. OkCupid was been the first platform of its size to add a designated area on each user's profile to express their preferred pronouns.2
Her — This is currently the largest queer dating app tailored specifically to women, though it underwent changes in 2018 in attempt to be more welcoming of trans and non-binary people. Its setup resembles Tinder's in that there is a stack of potential matches to swipe through, but it also includes a variety of niche message boards and organized events. One possible drawback is that reviewers have complained that its functionality is limited for users who do not buy the premium subscription for $15 a month.2
Scruff — This is a popular dating app among queer men with a functionality similar to 'Grindr's'. However, unlike Grindr, Scruff does not have a history of sharing user information with third parties.2 Scruff has also recently taken a clear stance against racial profiling on dating apps by eliminating the option to express racial preferences in users' profiles.3 This change has been commended as an important acknowledgement of the challenges that queer people of color face on dating apps.2
Chappy — This is a prominent dating app for queer men that is unique in its implementation of messaging restrictions that decrease the number of unsolicited nude photos sent between users. Perhaps most notably, it allows users to seek out potential partners based on the level of commitment they are looking for. Users can signify whether they are looking for 'friends', something 'casual', or a 'commitment' on their profile.According to user reviews, the app works best in America's largest cities.2
Lex — This is a recent addition to the world of queer dating apps, which started out as an Instagram account called '@personals' that allowed queer people to write and post personalized ads specifying what they were looking for in a partner. According to its website, Lex is a service "for womxn and trans, genderqueer, intersex, two spirit, and non-binary people for meeting lovers and friends."4 It is the only dating app in which users see potential match's bios before their photos. It also maintains a zero-tolerance policy towards transphobia, racism, fat-phobia, ableism, and hate speech of any kind.4
With increased visibility of queer individuals, apps and platforms such as these create more options to meet and connect with others. To read more about online dating, read our article about it here.
Where to Meet Other Queer People
Although dating apps are one of the most useful tools for finding a queer partner, some people prefer meeting someone in a setting that does not feel arranged or set up. Some users also find that apps do not always create opportunities for relationships beyond casual sex, or 'hooking up'. Luckily, there are places where queer people can go to increase their chances of finding potential partners who align with their interests, motivations, and personality.
In recent years, the number of queer spaces has been steadily increasing. These spaces may be in the form of a bar or café, or in the form of an organized group, such as a sports league or book club.5 In certain cities there are particular streets or neighborhoods that have a high density of these queer-oriented spaces. These areas can provide more opportunities for finding potential casual or long-term partners, as well as friends.
Another way for queer people to build relationships with other queer individuals is to volunteer at a local LGBTQ+ nonprofit organization. This can be a fulfilling way to connect with the local queer community and meet others with similar passions and interests. For instance, the Impulse Group offers gay men a way to promote sexual health and wellness through organizing informative events, leading discussions, and sometimes throwing parties.5 This nonprofit has local chapters in cities all over the world.5 Giving back to people who share your experience as a queer individual can be emotionally fulfilling and create a new support system.
Communication is Key
Whether one prefers dating apps or in-person meetings, communication is an essential part of making relationships of any nature work. When it comes to dating apps, it is valuable for people to be straightforward about what kind of relationship they are seeking. Many people choose to include this information in their bios, expressing that they are looking for casual hookups, committed relationships, or anything in between.1 This helps eliminate potential matches who are not seeking the same level of commitment. No matter how the relationship begins, it is worthwhile to communicate boundaries and desires early on. In regard to topics such as commitment, boundaries, sexual health, and sexual interests, it is best to be upfront and honest with a partner. If you'd like to learn more about effective communication strategies, read our article about it here.
Concluding Remarks
While the idea of finding a partner for queer individuals can be intimidating, there are an increasing variety of resources to make the experience easier. LGBTQ-oriented dating apps, spaces, and organizations that have been established in recent years are changing the way people interact with each other. Hopefully the number of resources and spaces for queer individuals continues to increase and the formation of relationships among queer individuals becomes a less daunting experience.
References
Brashers, Hannah. "Why It's So Hard for Queer Women and Nonbinary People to Find Casual Sex." Allure. Conde Nast: 2019.
Shadel, Jon. "A Queer User's Guide to the Wild and Terrifying World of LGBTQ Dating Apps." The Washington Post. The Washington Post: 2019.
Silverberg, Eric. "Scruff Wants to End the Days of 'No Asians' or 'Only Latinos'." Advocate. 2018.
"About." Lex. 2020.
"6 Ways to Meet Gay Men that Don't Require Apps." The Authentic Gay. The Authentic Gay: 2018.
"Meet Others." LGBT Foundation. LGBT Foundation: 2017.
"Meetup: We Are What We Do." Meetup. Meetup: 2020.
Last updated: 17 February 2020.